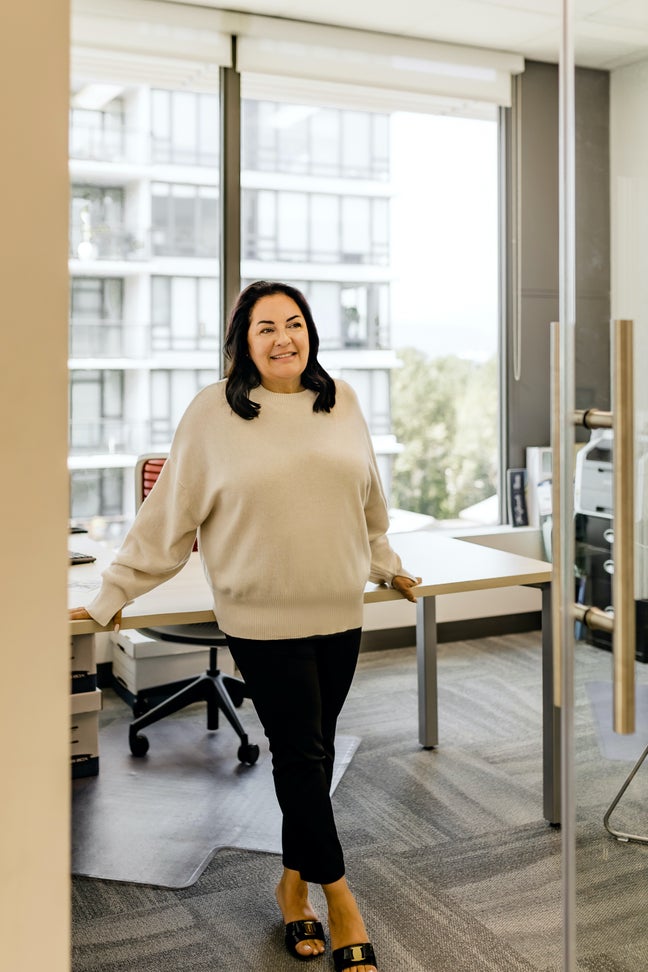 In 2003, Candace Cappellaro set out with a mission. Her passion of real estate combined with her compassion for animal welfare had her determined to make sure that every pet in the Tri-Cities had a safe place to call home… as well as their owners, of course! 
Candace's market expertise and integrity quickly led her to gain the trust of clients who later became friends, and her grit and skilled negotiations resulted in her helping those clients successfully buy and sell properties all over the city, rapidly earning her Medallion club member status in 2004, which she's maintained every year since. 
With over 1000 homes sold to date, Candace has consistently been identified as one of the top performing agents within the Real Estate Board of Greater Vancouver and at one point was among the top 0.5% of all agents! Her sales often recognizing her as the #1 agent in her office at Royal LePage Sterling.  
Sales aside, Candace prides herself on being approachable, knowledgeable, and resourceful. She asks key questions and gives sound advice so that her clients feel confident in her ability to guide them through some of their biggest life decisions and investments. 
When she's not pulling comps, creating feature sheets, hosting open houses, preparing offers or delivering keys to excited new owners, Candace enjoys spending time with her husband Randy, a fellow licenced Realtor, and their furbabies, Coco and Boo, two adorable chow chows.  
Now that you've gotten to know a bit about Candace, let's discuss what she can do for YOU. 
FOR SELLERS – Candace is committed to marketing your home to ensure it sells for the HIGHEST PRICE in the shortest amount of time. Staging consultations are always included! 
FOR BUYERS – Candace is determined to get you into your dream home. She'll listen to your wants, needs and deal breakers and navigate you through the purchase process with ease. Whether it's a condo, detached home or pre-build, she will aid in pre-approval and negotiate on your behalf.
FOR ANIMALS – With animal wellbeing still at the forefront of Candace's mission, her professional accomplishments have allowed her to support local animal welfare by regularly contributing a portion of her commissions to the BC SPCA. 
Give Candace a call to experience the difference when you work with someone who truly cares about finding you the perfect home or investment property!